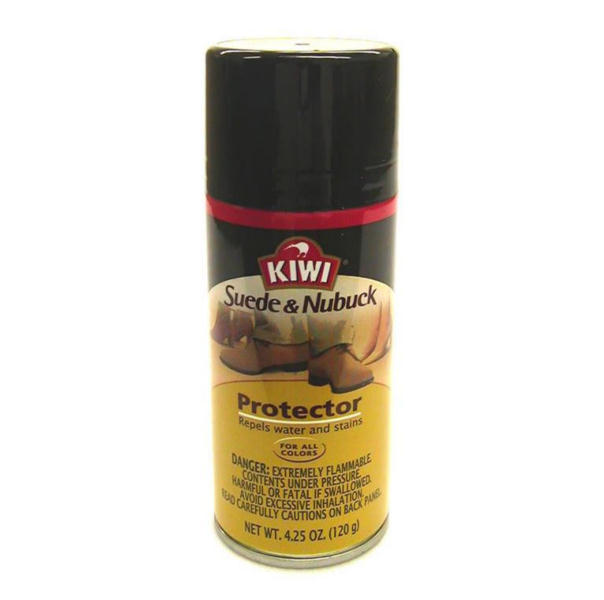 Click on image for larger view
Kiwi Suede and Nubuck Protector - 4.25 oz.
Our Price $6.65 | You Save 17% | Retail $7.99
No: 82-5200 | Mfg: 202-000
KIWI Suede & Nubuck Protector provides maximum protection against water and stains, so your Suede & Nubuck leather shoes remain new looking longer without darkening or discoloring.
Suede & Nubuck Protector by Kiwi contains a fluoropolymer formula that dries quickly to protect napped leathers and makes them last longer. Creates an invisible shield to repel elements and prevent dirt from setting for easier cleaning.
Suede & Nubuck Protector by Kiwi Features:
• For all colors of suede & nubuck
• Maximum water and stain protection
• 4 1/4 ounces package
Suede & Nubuck Protector by Kiwi Directions:
Shoes must be dry prior to use. Use in a well ventilated area away from heat or flame. Do not use while smoking. Spray entire shoe lightly and evenly. Do not saturate. Allow to dry, then re-apply. For long lasting protection, spray shoes again after worn in wet weather. For dirty shoes, use KIWI Suede & Nubuck Cleaner prior to using protector.
---