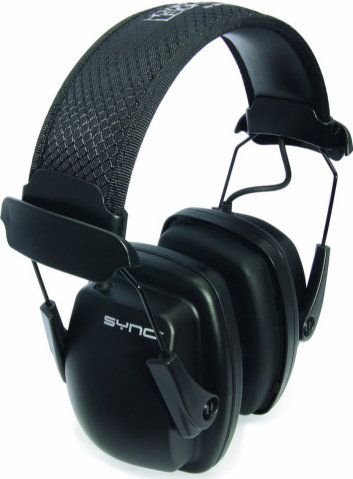 Click on image for larger view
Howard Leight Sync Stereo Earmuff - NRR 25

Howard Leight Sync Stereo Earmuff - NRR 25

IN STOCK

Our Price $36.87
Retail $43.38
No: 44-3110-000 | Mfg: 1030110
Sync offers the latest innovation in passive hearing protection for active lifestyles. What sets Sync apart is its ability to provide a significant level of hearing protection while offering uncompromised sound quality. Sync plugs into any personal music source: MP3 players, iPods, smartphones or other portable audio devices.
HEARING PROTECTION As a passive earmuff, Sync's NRR 25 provides consistent hearing protection and ensures appropriate attenuation in most noisy environments. Sync's Volume Management Technology™ manages sound levels reaching the user's ear to safer levels.
HI-FIDELITY SOUND & COOL STYLE Sync's DJ-inspired earcup design and sound quality are on par with other professional and high-end personal headphones. Its technologically advanced acoustical bass chamber (patent pending) enhances bass sounds that are typically sacrificed in a stereo earmuff. Just plug in and go, no batteries needed.
Sync Stereo Earmuff Features:
• No batteries to replace
• Easy to use
• Control the volume, power and songs from the MP3 players
• Sync has no knobs or controls
• Includes 3.5mm input cable
• Plugs into most MP3 players, mobile phones & other audio devices
• Lightweight earmuff with soft padded ear cups and headband
• Maximum comfort
• Reinforced fork slides w/handholds for easy headband adjustment
Sync Stereo Earmuffs are Ideal for:
• Landscaping (lawn mowing, weed trimming...)
• Making things, building things and fixing things
• Noisy events (races, games, air shows, shooting sports...)
• Relaxing while listening to your favorite music from MP3 players or other personal listening devices
---