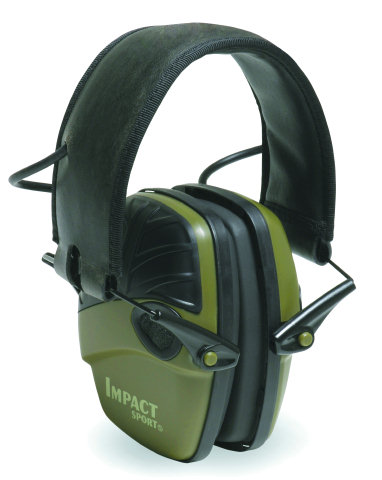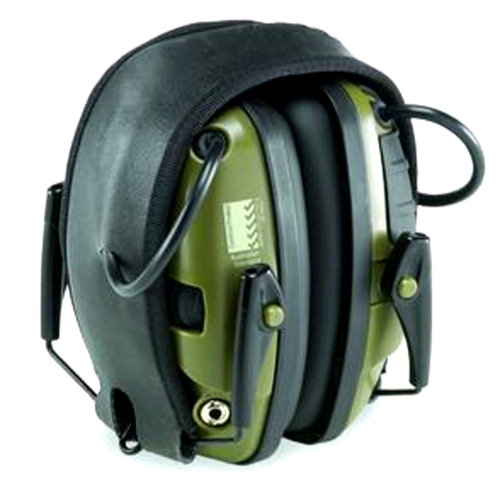 Click on images for larger view
Howard Leight Impact Sport Electronic Earmuff - NRR 22

Howard Leight Impact Sport Electronic Earmuff - NRR 22

IN STOCK

Our Price $63.49
Retail $74.69
No: 44-3000-000 | Mfg: R-01526
The Howard Leight Impact Sport Electronic Earmuff System amplifies sound and automatically blocks hazardous noise.
To enhance low-level sound levels, the Impact Sport employs built-in microphones that amplify range commands and other important ambient sounds. Users enjoy full, clear directional sound in stereo.
For protection, the Howard Leight Impact Sport Electronic Earmuff actively listens and automatically shuts off amplification whenever harmful sound levels are reached. The earmuffs effectively block any noise, continuous or impulse, of 82dB or higher.
As a low energy-consuming earmuff, the Impact Sport maintains a battery life of up to 350 hours. The automatic 4-hour shut-off feature helps to prevent excessive battery loss if the user forgets to turn the earmuff off.
Howard Leight Impact Sport Electronic Earmuff Features:
• Sleek, extremely low profile ear cup design
• Contemporary leatherette headband design
• Amplification automatically shuts off at 82dB
• Attenuates impulse and continuous noise
• Convenient folding design for easy storage
• Integrated power/volume knob
• Equipped with an audio input jack
• Water resistant
• Amplifies ambient sound
• Automatic shut-off feature
• Black leatherette headband with hunter green earcups
• 2 AAA batteries included
• NRR 22 (Noise Reduction Ratio)
---