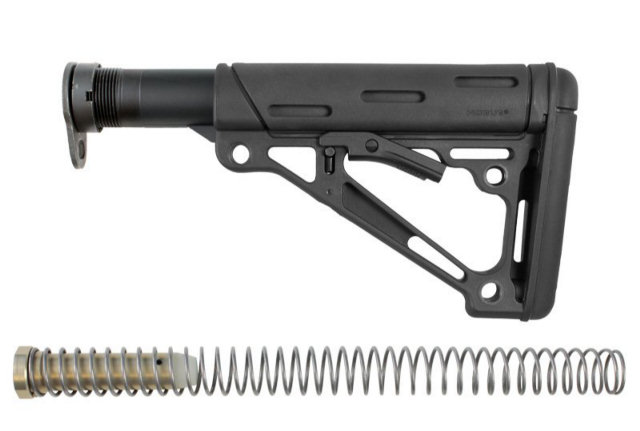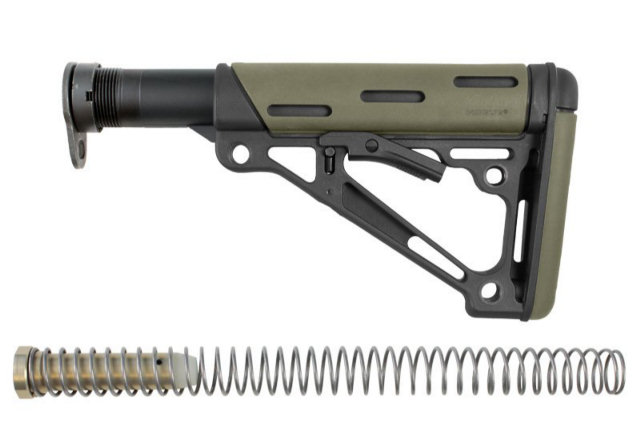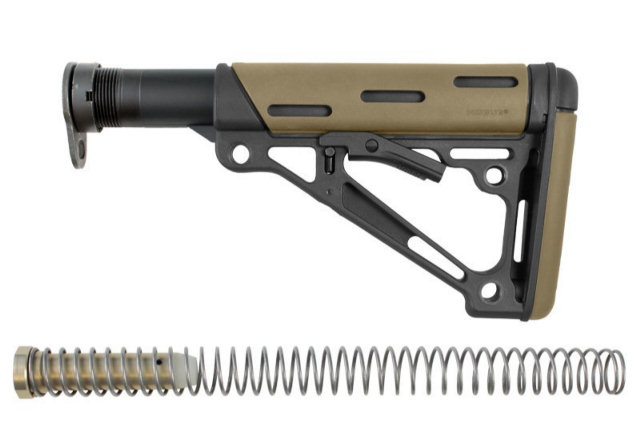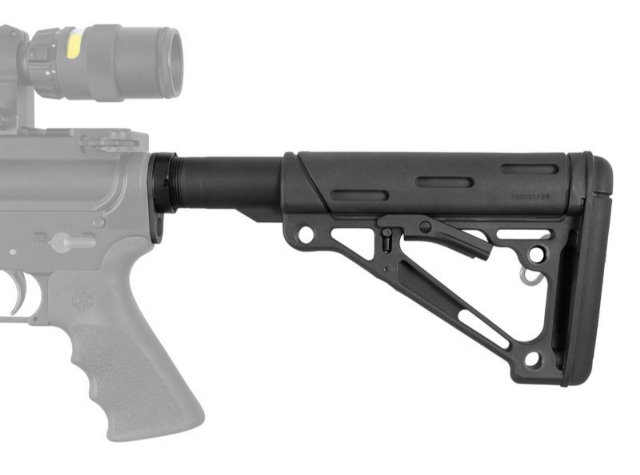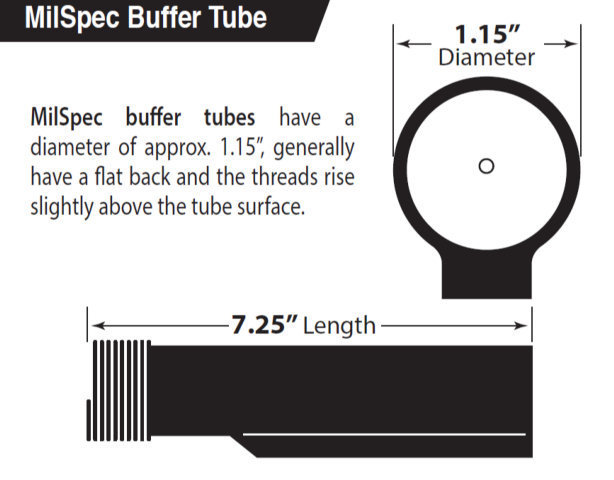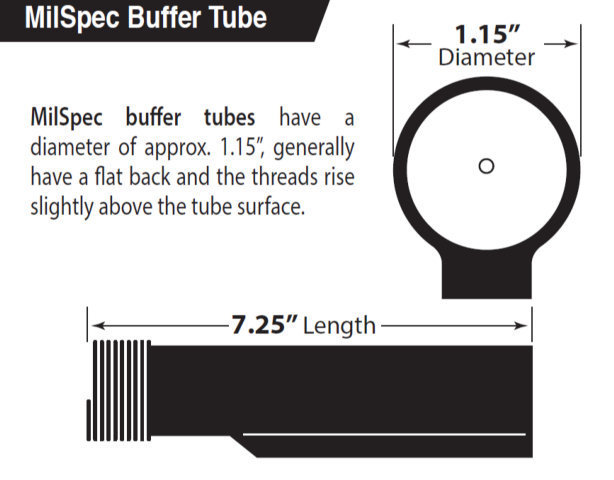 Click on images for larger view
Hogue AR-15/M-16 OverMolded Collapsible Buttstock Assembly - Mil-Spec
Our Price $113.95 to $123.45 | You Save 5% | Free Shipping | Retail $119.95 to $129.95
No: 54-1450

These items all qualify for FREE Shipping.
The Hogue AR15/M16 OverMolded® Collapsible Buttstock features reinforced polymer construction with a rubber cheek rest and a rubber/polymer hybrid butt pad that provides snag-free rifle shouldering. This unique design creates a snug anti-rattle friction fit that prevents unwanted movement along the buffer tube. Available in commercial diameter of 1.168" diameter buffer tube.
These Hogue AR15/M16 buttstocks are manufactured to Mil-Spec tolerances. Hogue's patented OverMolded technology has resulted in buttstock models that snugly fit both sizes of buffer tubes, providing the best protection against rattle movement. Measure your buffer tube's diameter to determine your rifle's buffer tube size.
Hogue AR-15/M-16 OverMolded Collapsible Buttstock Assembly Features:
• Includes Mil-Spec Buffer Tube and Hardware
• Fits Mil-Spec Buffer Tubes 1.15" in diameter
• Available colors: Black, OD Green, Flat Dark Earth, Pink
---