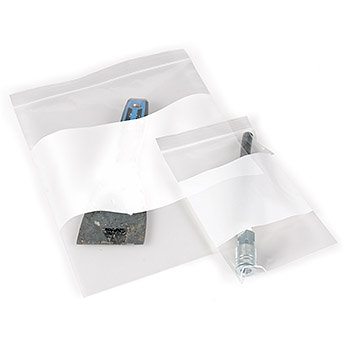 Click on image for larger view
Heavy Duty Zip-Top Plastic Evidence Bags - 100 Count
Our Price $8.75 to $23.95 | You Save 19% to 27% | Retail $11.95 to $29.50
No: 43-5020
These self-closing evidence bags can be quickly opened and closed along the zip-lock closure across the top of the bag.
Made of durable 4 mil. thick plastic, these bags feature a white translucent writing space, allowing you to write pertinent information on the outside of the bag with a standard pen or felt tip marker. Each pack includes 100 individual bags.
• Heavy Duty 4 mil thick
• White, writeable face
• Reusable, zip-top seal
• Excellent for in-field use
• Four sizes: 3" x 5", 4" x 6", 5" x 8" and 9" x 12"
---