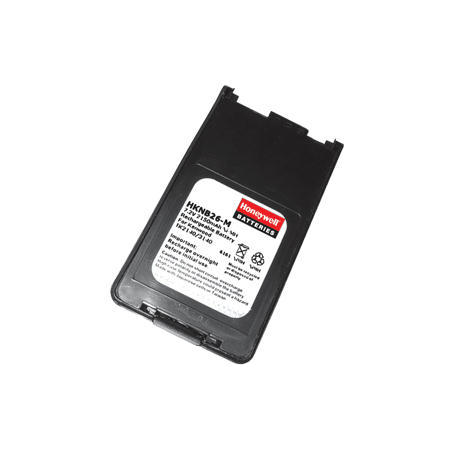 Click on image for larger view
GTS Battery for Kenwood T2140/3140/2160/3160/2170/3170 Series Radio - 2100 mAh: NiMH
Our Price $63.50 | You Save 22% | Retail $81.90
No: 61-2032 | Mfg: HKNB26-M
Kenwood TK2140 / TK3140 replacement radio battery.
This s a direct replacement for the OEM KNB-26 battery that is used in Kenwood radios.
All GTS Battery products will meet or exceed the original equipment's specs for form, fit and function.
All GTS rechargeable 2-way batteries are warranted for 12 months against any defects in manufacturing or workmanship. Nickel-Metal Hydride batteries are warranted to maintain 80% rated capacity for 12 months.
Honeywell KNB25-M Battery Features:
• Contains the highest quality battery cells
• Provides excellent discharge characteristics
• Provides longer cycle life
Honeywell KNB25-M Battery Specifications:
• Battery Voltage: 7.2 volts (nominal)
• Capacity: 2000 mAh
• Chemistries: NiMH
• Width: 2.205" (56 mm)
• Length: 3.988" (101.3 mm)
• Height: 0.878" (22.3 mm)
• Click Here for Battery Handling Information
---