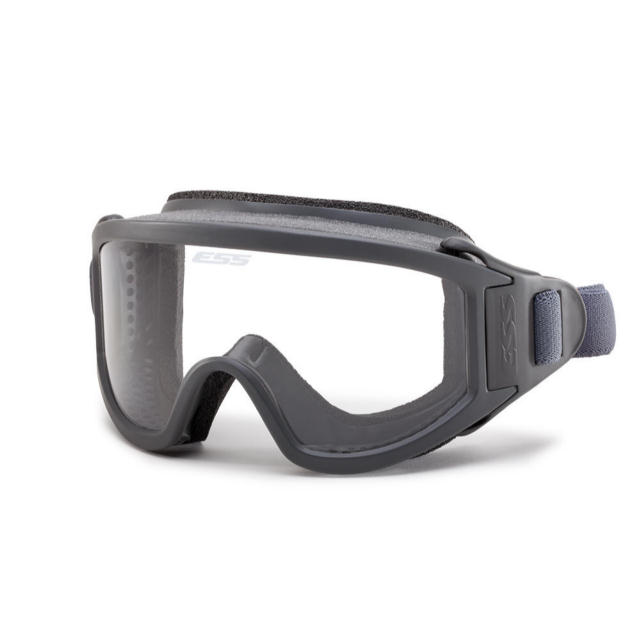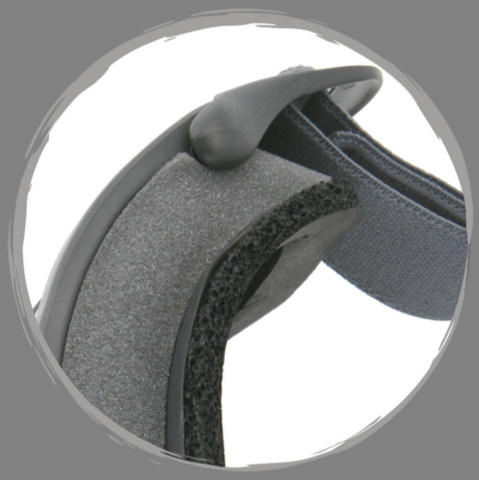 Click on images for larger view
ESS Striketeam XTO Goggles - ANSI-Compliant Goggle with Durable Face Padding
Our Price $40.50 | You Save 10% | Retail $45.00
No: 78-1650 | Mfg: 740-0283
The ESS Striketeam XTO™ features closed-cell face padding for maximum durability and ease of cleaning. The open-cell vent foam provides filtered ventilation, allowing the humid air to escape, but prevent airborn particles for getting in.
All ESS Striketeam™ goggle components are heat and flame resistant, including the face padding and vent foam, and the lenses provide maximum impact protection and optical clarity.
The roomy Striker™ frame is designed to fit over most eyeglasses.
The one-piece wrap-around strap features the patented ESS Speed-Clip™ system, which adapts to all wildland and rescue helmets and facilitates quick strap adjustment, even with gloves on.
All ESS Striketeam™ goggles are compliant with ANSI Z87.1-2010, U.S. Federal OSHA and wildland fire equipment performance requirements, including the 350°F for 5-minute oven test. This line is considered Primary Eye Protection by NFPA 1500.
ESS Striketeam™ goggles use Striker™ Series lenses, all of which provide 100% UVA/UVB protection and distortion-free optical clarity. They meet and exceed ANSI Z87.1-2010, the U.S. Military .22 caliber ballistic impact test MIL-DTL-43511D (Clause 3.5.10), and CE EN 166.
ESS Striketeam XTO Goggles Features:
• All goggle components are heat & flame resistant
• 1-piece wrap-around strap with Velcro® tabs
• Patented Speed-ClipTM system facilitates quick strap adjustment
• Full-perimeter hybrid ventilation/filtration system minimizes lens fogging, filters smoke & airborne particles
• Closed-cell face padding is smooth, durable & easy to clean
• Interchangeable 2.6mm high-impact Polycarbonate lenses
• Advanced ESS ClearZoneTM FlowCoat lenses eliminate fog inside & prevent scratches outside
• Distortion-free optics & 100% UVA/UVB protection
• Roomy frame fits over most prescription eyewear.
ESS Striketeam XTO Goggles Specs:
• NFPA 1500-2007 Edition
• ANSI Z87.1-2010
• CE EN 166 B
• U.S. Federal OSHA
ESS Striketeam XTO Goggle Kit Includes:
• 1 Gray Striketeam XTO™ Goggle with Open-Cell Vent Foam
• 1 One-piece Wrap-around Strap
• 1 Clear Striker™ Series Lens
• 2 Striker™ Tear-off Lens Covers
• 1 User's Guide
• 1 ESS Sticker
---