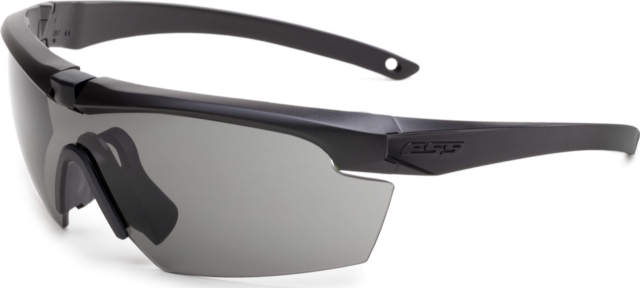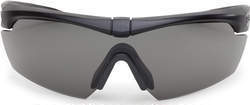 Click on images for larger view
ESS Crosshair 2x Eyeshield Kit
Our Price $72.00 | You Save 10% | Retail $80.00
No: 78-3080 | Mfg: EE9014-01
The ESS Cross-Series™ is a revolutionary new systems approach to ballistic eye protection. This fully cross-compatible eyeshield platform includes three products: the entry-level Crosshair™ with core performance, the elite Crossbow® with premium anti-fog / anti-scratch lenses, and the adaptable Suppressor™ for use with hearing protection. All Cross-Series™ components and accessories can be interchanged between these three eyeshields. Engage. Adapt. Excel.
At ESS, superior function comes standard. The ESS Crosshair™ exceeds ANSI Z87.1 optical standards and U.S. Military impact requirements while providing all-day comfort and a universal fit. This entry-level eyeshield goes well beyond the basic necessities of performance eye protection: with a baseline of advanced technology and superb adaptability, the Crosshair™ benefits from complete compatibility with the ESS Cross-Series™ eyeshield platform.
Engage. Adapt. Excel. As part of the ESS Cross-Series™, the Crosshair™ can be upgraded at any time with premium anti-fog Crossbow® lenses. It can also be adapted for use under hearing pro and comms gear with ESS' ultra-thin Suppressor™ frames.
With the Crosshair™ and Cross-Series™, ESS has bridged the gap between price and premium performance. Now, more than ever, your eye pro kit can match your mission requirements, and your budget.
ESS Crosshair 2X™ Dual-Eyeshield Kit Key Features:
• Tri-Tech Fit™; universal fit w/max comfort & 0 pressure points
• DedBolt™ Lens Lock; pivots up for release, then clamps down
• ESSOPTICS™; distortion-free optical precision
The Crosshair 2X™ Dual-Eyeshield Kit includes:
• 1 Black Tri-Tech Fit™ Crosshair™ frame with a Clear lens
• 1 Black Tri-Tech Fit™ Crosshair™ frame with a Smoke Gray lens
• 1 Zippered hard case
• 1 Micro-fiber pouch
• 1 Snap-on elastic retention strap
• 1 Anti-Fog drops
• 1 ESS U.S. Flag sticker
• 1 Crosshair instruction booklet
---