CMC RESCUE PATIENT PACKAGING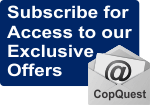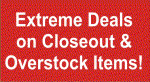 Click on image for larger view
CMC Rescue Skedco Oregon Spine Splint II (OSS II) - Orange
Our Price $249.60 | No: 35-3205 | Mfg: 753001

Free Shipping on this item
Developed by Skedco for use with the SKED Stretcher, the OSS II fits inside a rolled up stretcher. Skedco states, "The OSS II is the safest, most effective vest-type extrication and immobilization device available today." Includes a shoulder board that prevents compression of a patient in a SKED stretcher. Excellent immobilization of the head and cervical spine, and when used with the SKED, functions as a long spine board. Built to last under rugged conditions. Can be cleaned with common bleach solutions.
SPECS:
• Weight: 7 lbs., 10 oz. (3.45 kg)
FEATURES:
• X-ray translucent. Instructions included.
---
Available Accessories