CMC RESCUE WILDERNESS SAR HARNESSES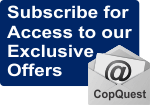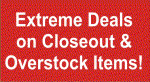 Click on image for larger view
CMC Rescue Ranger Harness
Our Price $158.00 | Free Shipping | No: 35-3520

These items all qualify for FREE Shipping.
THe Ranger Harness by CMC Rescue is perfect for Backcountry Rescue. An Incredibly Light Full-Featured Harness.
CMC Rescue fused the lightness of a climbing harness to the utility of a rescue harness in the amazingly light Ranger Harness. This harness combines security and comfort with rescue features but won't weigh you down. Optimized for wilderness and mountain rescue, SAR, or ski patrol, this ultralight harness features a low-profile padded waist with breathable D3 cloth for comfort and great packability. An extra strong and lightweight aluminum D-ring in the front accommodates up to four carabiners, and a fullstrength rear attachment loop and two side gear loops makes this a full-featured rescue harness.
Range Harness by CMC Rescue Features:
• Ultralight Harness
• Low-profile padded waist with Breathable D3 Cloth
• Lightweight Aluminum D-ring in the front of harness
• Web Keepers
• Countoured Waist and Leg Pads
• Fullstrength rear attachment loop
• Two side gear loops
• Sizes: Small/Medium & Large/X-Large
• Weight: 1 lb. 12 oz.
• Color: Sand/Gray
---