CMC RESCUE ROPE/EDGE PROTECTION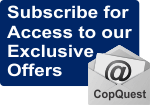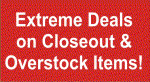 Click on image for larger view
CMC Rescue ProSeries Edge Guard

Medium
Our Price $40.50
No: 35-1770 | Mfg: 294030
Large
Our Price $44.70
No: 35-1771 | Mfg: 294029
Protect your rope with tough #4 duck canvas and a layer of Shelter-Rite™ vinyl. The CMC ProSeries Edge Guard closes with a two-inch strip of hook-and-loop. A web loop lets you anchor the Edge Guard to keep it in place. (They do not use grommets because a moving rope can abrade a grommet enough to create a sharp edge.) Use an Edge Guard to protect your anchor ropes and web as well as your rescue ropes.
Color: Black
Need a quotation for CMC Rescue products?
Click here for our Quotation Quick Form
or call (800) 728-0974.
---