CMC RESCUE ROPE/EDGE PROTECTION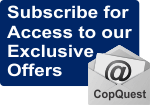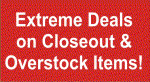 Click on image for larger view
CMC Rescue Edge Pad

Large
Our Price $52.70
No: 35-1760 | Mfg: 294018
X-Large
Our Price $68.90
No: 35-1761 | Mfg: 294019
XX-Large
Our Price $87.20
No: 35-1762 | Mfg: 294025
Heavy-duty edge pad made from rugged 24 ounce, #4 canvas. Protects ropes from abrasion and helps keep them clean, increasing their life. Also reduces the amount a rope digs into a soft edge, such as the berm of a road. Four corner grommets allow for anchoring in place when needed. Two additional grommets have been inset to allow for overlap coverage when attaching multiple edge pads together.
CMC Rescue Edge Pad Specifications:
• Color: Natural
CMC Rescue Edge Pad Sizes:
• Large - 28 x 34 in. Weight - 1.5 lbs.
• X-Large - 58 x 34 in. Weight - 3 lbs.
• XX-Large - 102 x 34 in. Weight - 6 lbs.
Need a quotation for CMC Rescue products?
Click here for our Quotation Quick Form
or call (800) 728-0974.
---