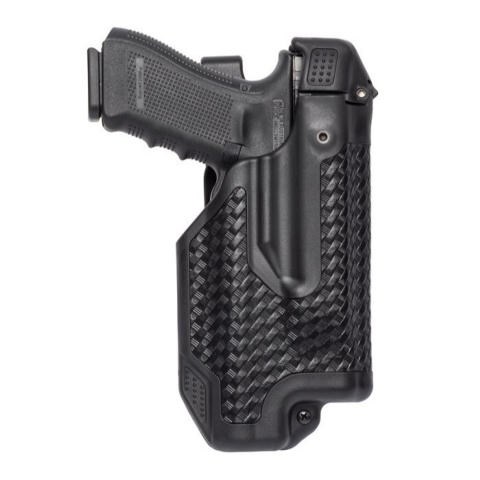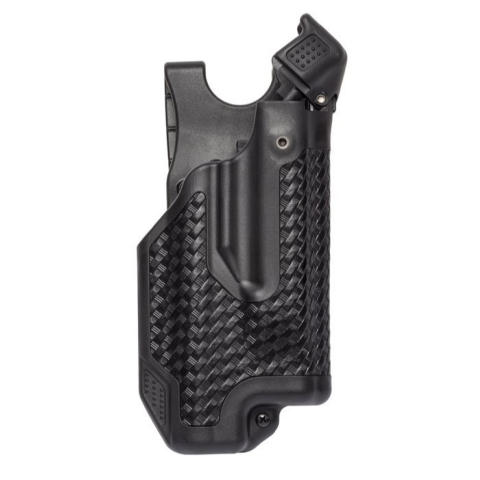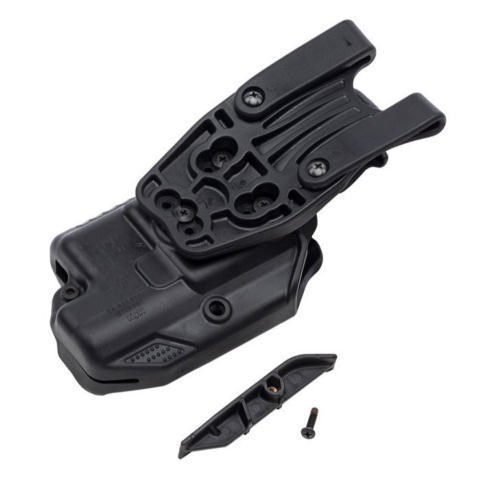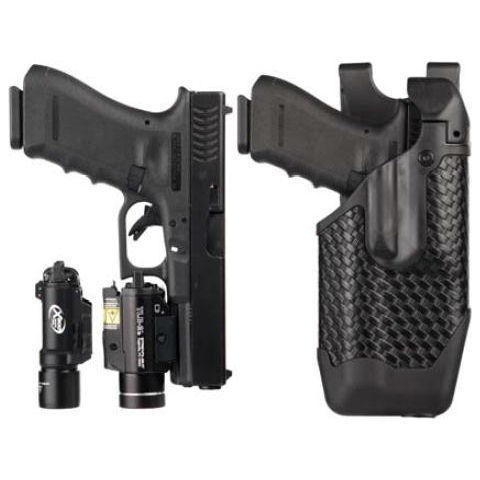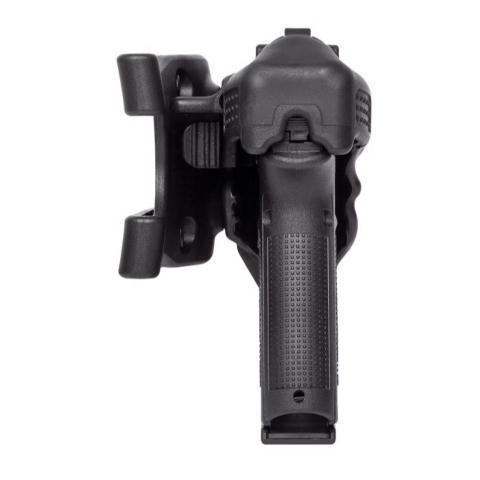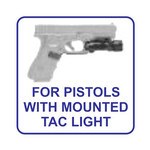 Click on images for larger view
BlackHawk Epoch Level 3 Light Bearing Duty Holster
Our Price $94.58 to $106.20 | You Save 17% | Retail $113.95 to $127.95
No: 26-4860

Selections over $99 qualify for FREE Shipping.
Building on BlackHawk's track record of reliable holster performance, the BlackHawk Epoch Holster delivers three levels of weapon retention for their highest level of security. The patent-pending retention system engages the pistol's ejection port when holstered and won't let go until you release it. As an added safety measure, the Pivot Guard opens by thumb activation and is designed so it won't close accidentally, locking you out of the holster. This unique design accommodates most under-barrel lights on the market today, giving you all the versatility you've come to expect from BLACKHAWK!
Reinforcing learned skills by focusing on proper grip is a signature of BLACKHAWK! holster design. The placement of the Epoch Auto Lock release and outboard index finger indent reinforce a full master grip by allowing the shooter to draw the firearm with the index finger and thumb in proper alignment.
BlackHawk Epoch Level 3 Light Bearing Duty Holster Features:
• Constructed of proprietary polymer carbon-fiber blend
• Passive retention detent adjustment screw
• Epoch Auto Lock thumb release (patent pending)
• Thumb-activated Pivot Guard and Ejection-Port Lock
• Fits popular lights (TLR-1, TLR-2, and X300)
• Reinforces full master grip
• No snaps or hoods to accidentally open
• Includes Jacket Slot Duty Belt Loop
• Fits all BLACKHAWK!® injection-molded platforms
• Mid-Ride & High-Ride Duty Belt Loops also available (sold separately)
• Made in the USA
• Finishes: Matte, Basketweave & Plain
---