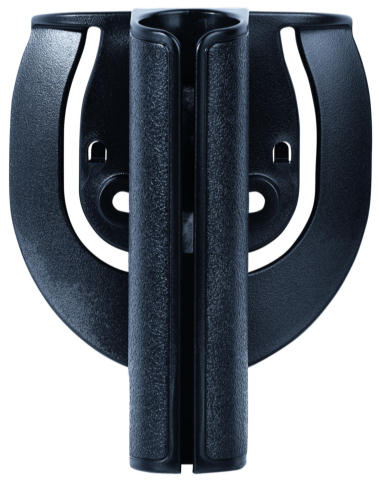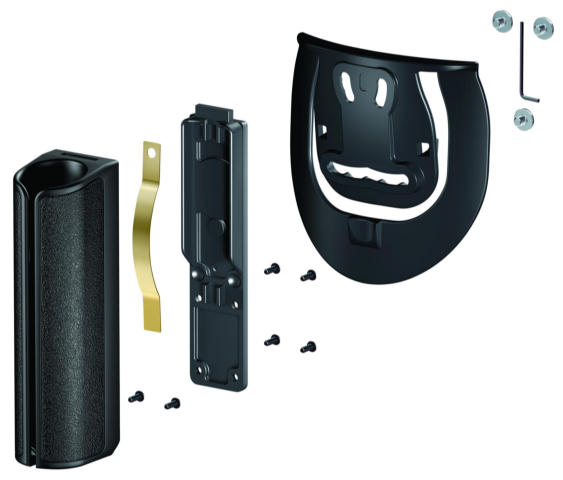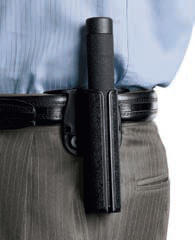 Click on images for larger view
ASP Sidebreak Paddle Scabbards

16-Inch Batons
Our Price $35.42
Retail $38.50 | You Save 8%
No: 21-1170 | Mfg: 52236
21-Inch Batons
Our Price $40.02
Retail $43.50 | You Save 8%
No: 21-1171 | Mfg: 52436
26-Inch Batons
Our Price $44.62
Retail $48.50 | You Save 8%
No: 21-1172 | Mfg: 52636
SECURE RETENTION, INSTANT ACCESS
Protection. Portation. Presentation. The three criteria of any baton scabbard. Each carrier must define a compromise between security and speed of presentation. It must provide a level of protection without compromising access. The case must secure the baton without hindering rapid deployment.
ASP Scabbards secure a baton during transport. They allow a firm grip and rapid presentation. Each design is fabricated for a specific purpose. Designs so unique that they are patented. Under the most severe tactical conditions, they have no equal.
The ASP Paddle Scabbard is easily attached to and removed from the belt. It provides secure retention and rapid presentation of an expandable baton. The carrier may be worn straight or angled on the Strong or Reaction Side. The compact design secures and conceals the full range of ASP expandable batons.
ASP Sidebreak Paddle Scabbard Features:
• Allows rapid presentation of an expanded baton
• Retains the baton tip
• Black Leathergrain finish
• Can be worn straight or angled
• Worn on stronge or reaction side
• Fits: 16", 21" & 26" ASP batons
---