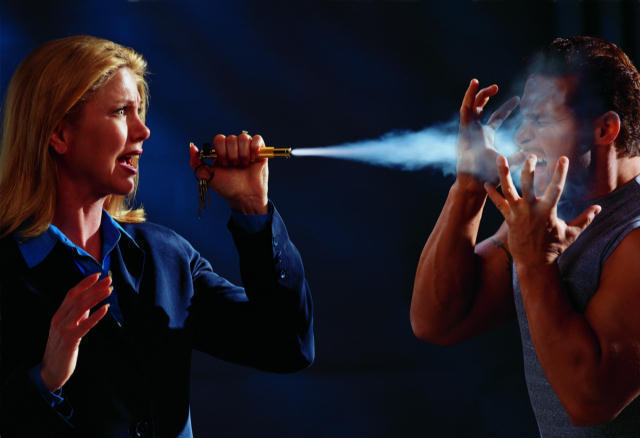 Click on images for larger view
ASP Palm Defender Aerosal Defensive Spray
Our Price $29.44 to $31.28 | You Save 8% | Retail $32.00 to $34.00
No: 21-1460
The ASP Palm Defender is precision machined from high strength aerospace aluminum. They are lightweight, low profile, easily carried and devastatingly effective. Bright dip industrial anodizing is accented by an injection molded Delrin safety. The solid brass keyring swivel retains two heat treated, black chrome plated split rings. Both the dispersion tip and retention cap are o-ring sealed. The safety is positive and secure. Release requires two distinct movements.
Straight line activation places a cone-shaped spray on target, even in the dark. Heat (OC) provides two million Scoville Heat Units of Oleoresin Capsicum protection. Test (Inert) Inserts allow safe training.
ASP Palm Defender Aerosal Defensive Spray Features:
• Precision machined aluminum body
• Easily carried
• Keyring compatible
• Horizontal activation
• Wrap-around safety
• Solid brass actuator
• O-ring sealed tip
• Proprietary aerosol can
• Dimensions are 4.5 x 0.625 inches
• Weighs 1.8 oz.
• 10% Oleoresin Capsicum formulation
• Includes one OC insert
• Capacity is 3, one-half second bursts
• Effective range of 10'
• Replaceable "Heat" (OC) or "Test" (inert) inserts
• Available in black and six other colors
• Click here for delivery restrictions
NOTE:> Before purchasing this product, check with your city attorney or local law enforcement agency to determine if this product is legal to possess or carry in your community.
---
Available Accessories