Click on images for larger view
ASP Friction Loc Baton - 26-inch - Chrome

Foam Grip

Our Price $106.72
Retail $116.00 | You Save 8%
No: 21-0700 | Mfg: 52610
DurTec Grip

Our Price $106.72
Retail $116.00 | You Save 8%
No: 21-0701 | Mfg: 32610
Wavemaster Grip

Our Price $106.72
Retail $116.00 | You Save 8%
No: 21-0702 | Mfg: 42610
Shipment to USA destinations only
On the street, there can be no tolerance for second best. It is here that the nation's most respected and tactically advanced law enforcement agencies trust their safety to ASP Friction Loc Batons. An intermediate force system of uncompromising quality from a firm with a long tradition of agency service. Under the most severe tactical conditions, Friction Loc Batons have proven themselves virtually indestructible. Easily carried. Readily at hand. Low profile. Improved public image. Unparalleled phychological deterrence. Devastatingly effective. ASP. . . when you cannot afford less.
THE CLASSIC LOCKING SYSTEM
The ASP Friction Loc Baton is the most tactically sophisticated impact weapon currently available to law enforcement personnel. Tested by the most elite federal teams, the Friction Loc has proven itself "virtually indestructible." This is the first choice of the world's most tactically advanced law enforcement agencies.
Easily carried and readily available, ASP Friction Loc Batons have an incredible psychological deterrence and unparalleled control potential. The premium materials, exceptional workmanship and flawless function of the ASP Friction Loc set it apart from all others in quality, durability and performance. In every detail, these are the finest impact weapons produced.
ASP GRIPS The cushioned hold of Foamed Vinyl, the molded-on durability of DuraTec and the increased retention of Wavemaster provide three distinct, yet equally effective grips.
Chrome: Delivers a high lustre finish for increased visibility under low light conditions.
ASP Friction Loc 26-inch Baton Features:
• Impact Forged Tip
• Heat Treated Shafts
• Attachment Platform
• Easily carried and readily at hand
• Unparalleled psychological deterrence
• Low profile, improved public image
• Easily maintained
• No sharp edges that can cut assailant or clothing
• Better balance than traditional impact weapons
• Click here for California delivery restrictions
---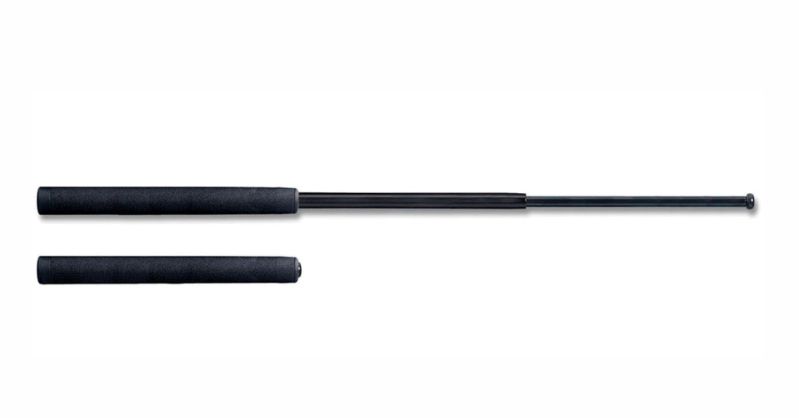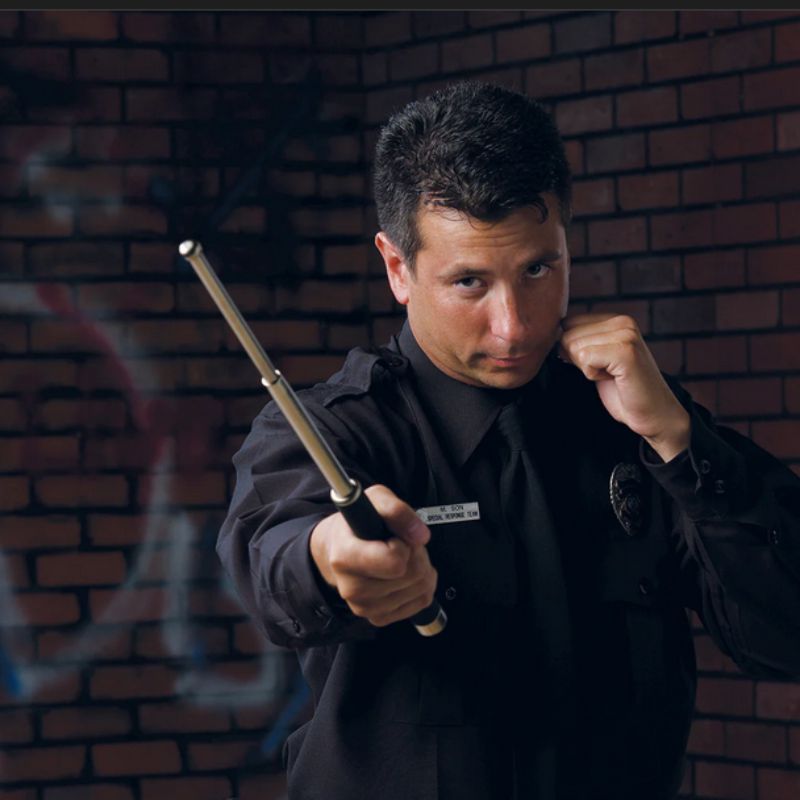 Click on images for larger view
ASP Friction Loc Baton - 26-inch - Black Chrome

Foam Grip

Our Price $105.80
Retail $115.00 | You Save 8%
No: 21-0703 | Mfg: 52611
DuraTec Grip

Our Price $105.80
Retail $115.00 | You Save 8%
No: 21-0704 | Mfg: 32611
Wavemaster Grip

Our Price $105.80
Retail $115.00 | You Save 8%
No: 21-0705 | Mfg: 42611
Shipment to USA destinations only

Black Chrome: Provides the most durable and corrosion resistant black baton finish available.

• Click here for California delivery restrictions
---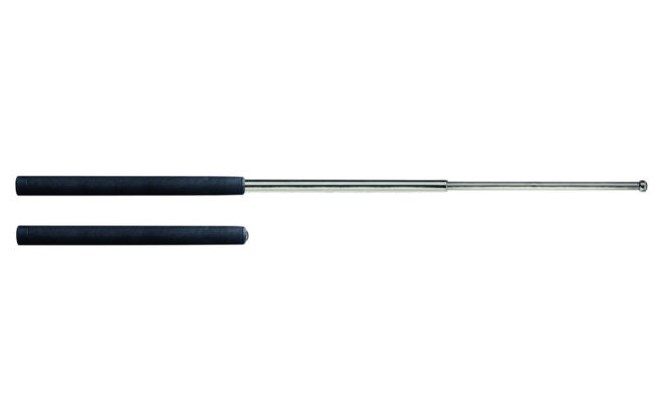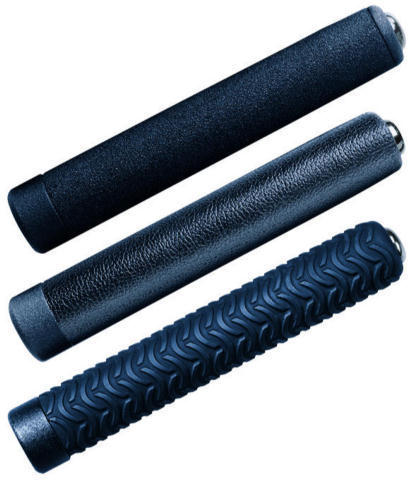 Click on images for larger view
ASP Friction Loc Baton - 26-inch - Electroless

Foam Grip

Our Price $105.80
Retail $115.00 | You Save 8%
No: 21-0706 | Mfg: 52613
DuraTec Grip

Our Price $105.80
Retail $115.00 | You Save 8%
No: 21-0707 | Mfg: 32613
Wavemaster Grip

Our Price $105.80
Retail $115.00 | You Save 8%
No: 21-0708 | Mfg: 42613
Shipment to USA destinations only

Electroless: Is the most corrosion resistant finish. It is well suited to high humidity environments.

• Click here for California delivery restrictions
---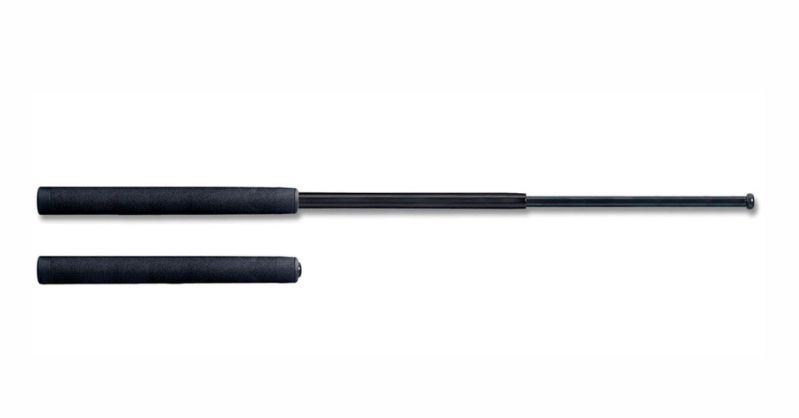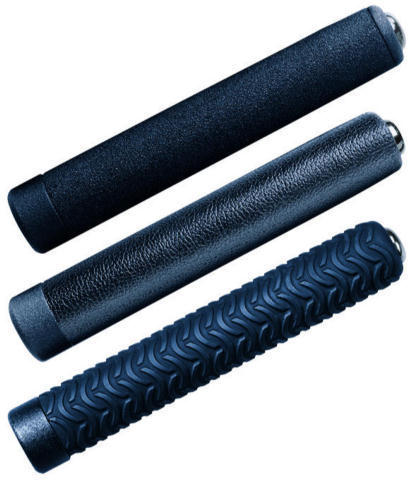 Click on images for larger view
ASP Friction Loc Baton - 26-inch - Airweight Aluminum

Foam Grip

Our Price $105.80
Retail $115.00 | You Save 8%
No: 21-0709 | Mfg: 52612
DuraTec Grip

Our Price $105.80
Retail $115.00 | You Save 8%
No: 21-0710 | Mfg: 32612
Wavemaster Grip

Our Price $105.80
Retail $115.00 | You Save 8%
No: 21-0711 | Mfg: 42612
Shipment to USA destinations only

Airweight: Offers a 45% weight reduction with 98% of the striking potential of steel.

Weighing approximately 45% less than comparable steel batons, the ASP Airweight loses only 2% of the striking potential of its heavier counterpart. The 7075 aluminum tubing for the baton is custom fabricated to ASP specifications. This is the same alloy that is used in the receiver of the M16. It is extremely strong. The striking surface of the Airweight is 4140 steel tubing. In addition to being noticeably lighter, ASP Airweights move more rapidly than steel batons. They allow a faster "bridge" between strikes.

• Click here for California delivery restrictions
---
Scabbards & Accessories: