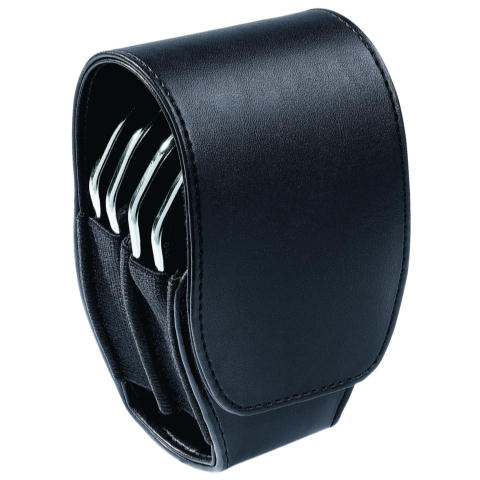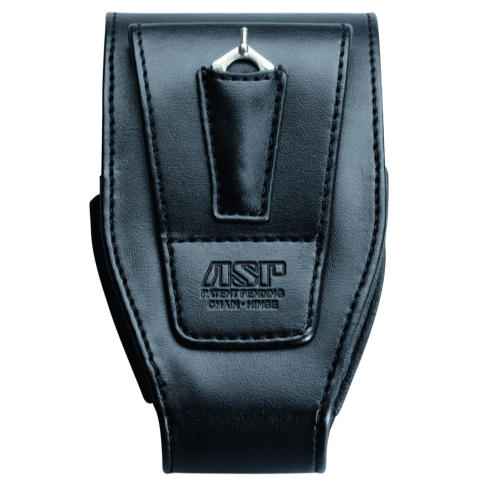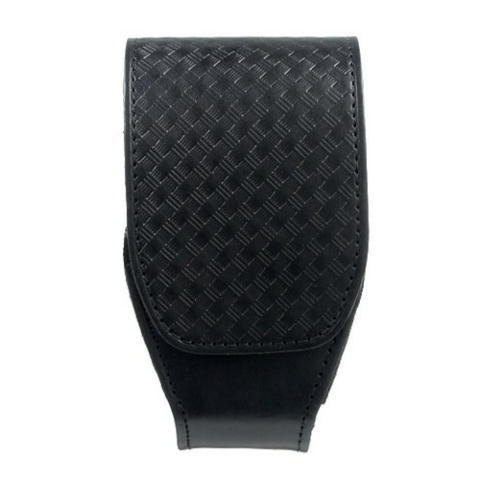 Click on images for larger view
ASP Double Cuff Handcuff Case - All models of ASP Cuffs
Our Price $38.64 to $47.84 | You Save 8% | Retail $42.00 to $52.00
No: 21-1235
The ASP Double Cuff Handcuff Case retains either Chain, Hinge or Rigid Restraints in a secure, low profile configuration. The elastic side technology of the carrier yields a compact, divided design. The adjustable Velcro® cover securely retains one single or two stacked handcuffs. The Velcro is guaranteed for 10,000 closure cycles. The case includes a Pentagon Handcuff Key mounted in an integral back pocket.
All ASP handcuff carriers provide secure retention of an emergency key for the officer. The key pocket is placed out of sight on the back of the case. The distinctive forged ASP Pentagon Handcuff Key is concealed from the public, yet easily accessible to the officer. It is not tied to the operator or the equipment.
ASP Double Cuff Handcuff Case Features:
• Front to Back design
• Slides on 2-1/4 inch duty belt
• Works with ASP Hinge or Link cuffs
• Carries Chain or Hinge cuffs
• Holds one or two cuffs
• Low profile
• Secure retention
• Compact
• Elastic side wall technology
• Adjustable Velcro cover
• Includes hidden spare handcuff key
• Plain, Basketweave, Ballistic Weave or Hi-Gloss finish
NOTE: Handcuffs shown in image not included.
---
ASP Handcuffs