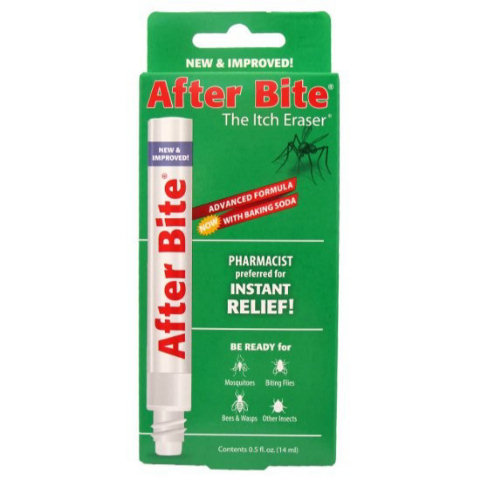 Click on image for larger view
Adventure Medical Kits After Bite
Our Price $3.61 | You Save 10% | Retail $3.99
No: 56-4630 | Mfg: 0006-1030
After Bite's advanced formula with baking soda now provides even better relief for the whole family. For over 30 years, After Bite's pharmacist-preferred formula has provided instant itch relief for bites from mosquitoes, fleas, ticks and other common insects - so there's no more scratching! The proprietary mix of soothing ingredients acts fast when you need it most. Be prepared with After Bite and don't let insect bites ruin your outdoor family fun! Comes in a 0.5 oz. tube.
Adventure Medical Kits After Bite New & Improved Features:
• Instant & Permanent Relief From Itching & Pain: Proprietary formula works on a wide variety of insect bite
• Simple to Apply: Applicator tip makes local, no-mess application a breeze
• Pharmacist-Preferred: Endorsed by experts, so you know it works
• Contents: 5 oz.
After Bite Ideal Uses:
• Hiking / Backpacking
• Urban / Family / Camping
• Expeditions / Adventure Travel
• Hunting / Fishing
• Off Roading
• Summer Camps
---