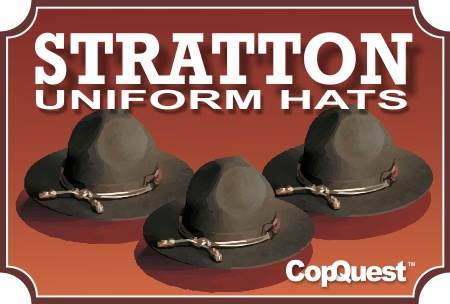 STRATTON HAT COMPANY
Stratton's uniform hats add authority and dignity to any uniform. Stratton uniform hats the finest in the world. Ask any officer who wears one!
Stratton Hats, with their opaque, sun-shielding brims, have proven effective in the protection of harmful UV rays and the fight against skin disease.
Please Note: Stratton Hats are precisely fitted. We do custom fitting
during regular business hours at our local showroom in Camarillo, CA.
Click here for our showroom page.