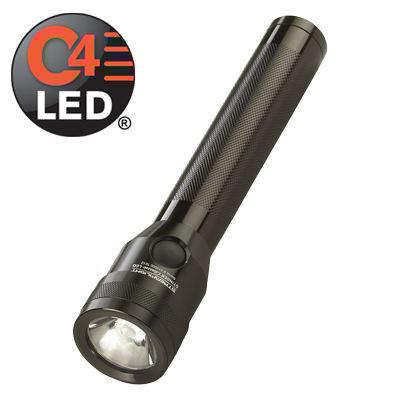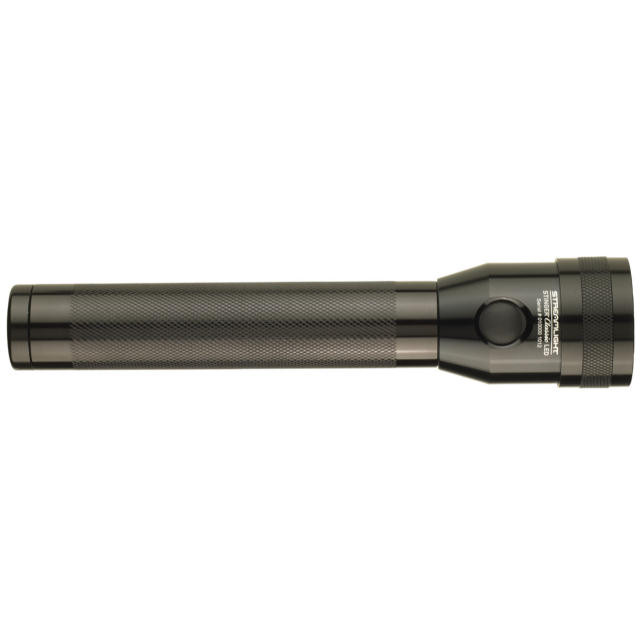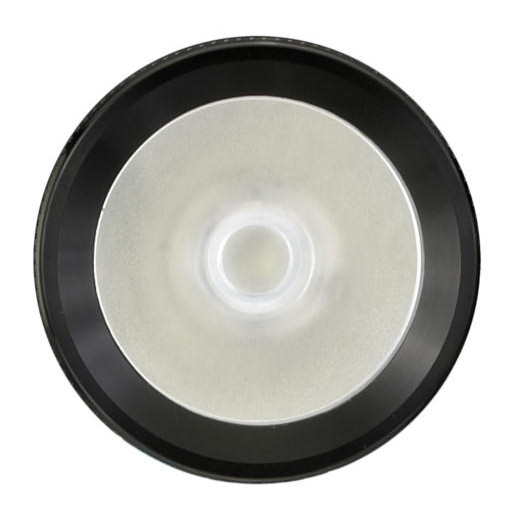 Click on images for larger view
Streamlight Stinger Classic LED Flashlight - 390 Lumens
Our Price $95.15 | You Save 38% | Retail $153.47
No: 10-2020 | Mfg: 75661
The Streamlight Stinger® Classic LED was designed to replicate the size, shape and feel that you loved so much about the original model enhanced with current LED technology.
Compact & extremely powerful, the Streamlight Stinger® Classic LED rechargeable flashlight is sized similar to the original Stinger, but with a C4 LED. It additionally offers 3 microprocessor controlled intensity modes and strobe mode.
This update LED version of the legacy flashlight is compatible with all Stinger and Stinger LED charging bases.
Streamlight Stinger® Classic LED Flashlight Features:
• Designed to replicate the size, shape and feel of the original xenon Stinger model
• Enhanced with C4® LED technology for intense brightness
• Custom optic design provides a smooth beam with optimal peripheral illumination
• Optimized electronics provide regulated intensity throughout battery charge
• Anodized aluminum construction with knurled barrel for a sure grip
• IPX4 water-resistant; 1 meter impact resistance tested
• 3-cell, 3.6 Volt Ni-MH sub-C battery, rechargeable up to 1000 times
• 10 hr. steady charge, 2.5 hr. fast charge, or PiggyBack® charger options
• Dimensions: Length 7.65", Diameter: Major Diameter: 1.60", Body Diameter: 1.08"
• Weight: 11.1 oz with batteries (included)
Streamlight Stinger® Classic LED Flashlight Modes:
• High: 390 Lumens for a super-bright, far-reaching beam
• Medium: 210 Lumens for bright light and longer run times
• Low: 100 Lumens for light without glare and extended run times
• Strobe: for disorienting or signaling your location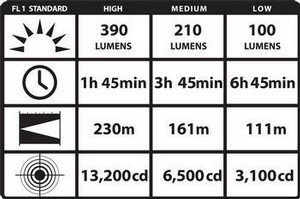 Streamlight Stinger® Classic LED Flashlight Runtimes:
• High: 1 hour 45 minutes
• Medium: 3 hours 45 minutes
• Low: 6 hours 45 minutes
---
Stinger Chargers & Holders