RULERS AND SCALES
Your source for Forensics Source Evidence Handling at the lowest prices.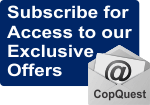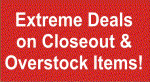 Home > Forensics Source Evidence Handling > Adhesive Scale
Click on image for larger view
Adhesive Scale
Our Price $5.95 to $10.20
Retail $6.75 to $11.09 | Save 12% to 8%
No: 43-5270
Printed on flat white, gray, or black adhesive-backed paper with a peel-away backing. These 2" 50mm scales are printed with inch markings on one edge and metric markings along the opposite edge. For photos on horizontal surfaces, just lay the scale in the scene. For vertical surfaces such as bullet holes or blood spatter on walls, peel the backing off and adhere the ruler to the surface.
These scales have non-permanent adhesive so they can be easily removed from evidence without damage. Scales are individually cut and packaged in quantities of 50. White scales are also available on an extra-large roll of 150.
• Adhesive-backed
• Printed with 2-inch and 50mm delineation
• Available in white, gray or black.
---
|||||
CopQuest™ Public Safety Uniforms and Equipment
CopQuest, Inc. • 365 Camino Carillo • Camarillo, CA 93012 • USA
Tel: (800) 728-0974 • Fax: (805) 388-0771
© 2014 CopQuest, Inc. | Updated 09-02-14 at 08:47 Pacific Time