SAFARILAND MILITARY HOLSTERS
Safariland Holsters And Duty Gear always in stock at exceptional savings.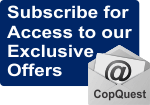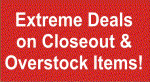 Home > Safariland Holsters and Duty Gear > Safariland 6378USN ALS Low Signature Holster w/Tac Light
Click on image for larger view
Safariland 6378USN ALS Low Signature Holster w/Tac Light
Our Price $100.00
Retail $125.00 | 20% Savings
No: 23-6660
Note: Items highlighted in Green or state "In Stock" are immediately available as of 09/01/2014. Items highlighted in Blue or state "Restocking" are stock items and will ship as soon as stock arrives. Click for More Information

These items all qualify for FREE Shipping.
The Safariland® 6378USN ALS® Low Signature Holster with a Tactical Light features a Cordura® wrap that both limits the infrared signature and provides a unique finish. This holster has a compact profile for minimal interference with other equipment - perfect in a tactical environment. This 6378USN includes an attached paddle and 567BL belt loop adapter for use on a duty rig or standard belt. ALS retention is an open-top design that is drawn with a natural thumb only operation; no fingers in trigger guard area. This model can also be used in conjunction with the model 6006 ALS Guard for increased security. Available in MultiCam®, Ranger Green, Coyote, Khaki.
Safariland 6378USN ALS Low Signature Holster with Tactical Light Features:
• ALS® (Automatic Locking System) secures weapon once holstered
• Simple straight up draw once release is deactivated
• Reduces Infrared (IR) Signature
• Compact profile for minimal interference with other equipment
• Includes attached Paddle and 567BL Belt Loop adapter
• Optional ALS Guard (Model 6006) available for increased security
• Genuine SafariLaminate™ construction with suede lining
• Available in MultiCam®, Ranger Green, Coyote, Khaki
Safariland 6378USN ALS Low Signature Holster Weapon Fits:
• Glock 19/23 w/ITI M3, Streamlight TLR-1, SureFire X200/X300
---
Available Accessories
|||||
CopQuest™ Public Safety Uniforms and Equipment
CopQuest, Inc. • 365 Camino Carillo • Camarillo, CA 93012 • USA
Tel: (800) 728-0974 • Fax: (805) 388-0771
© 2014 CopQuest, Inc. | Updated 09-01-14 at 04:20 Pacific Time