ASP CONCEALMENT BATONS
CopQuest is the low-price leader for Asp Batons, Restraints, Flashlights & Training Aids.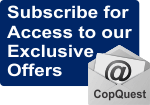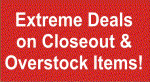 Home > ASP Batons, Restraints, Flashlights & Training Aids > ASP P12 Airweight Baton
Click on image for larger view
ASP P12 Airweight Baton
Our Price $40.50
Retail $45.00 | 10% Savings
No: 21-0800 | Mfg: 52221
Easily carried and readily available, ASP P12 Batons have an incredible psychological deterrence and unparalleled control potential. The premium materials, exceptional workmanship and flawless function of the ASP P12 set it apart from all others in quality, durability and performance. In every detail, this is the finest impact weapon produced.
Carry your ASP P12 Baton in your pocket, on a dress belt or inside your waistband. The closed end of the Snap Loc clip holds the baton securely in place. The ASP P12 may be carried in a side, back or tactical pant pocket. The baton is so lightweight that it may be clipped to the inside breast pocket of a jacket or suit coat. There is no signature from the baton on the front of the garment. The ASP P12 can be drawn in the same manner as a firearm from a shoulder holster.
---
|||||
CopQuest™ Public Safety Uniforms and Equipment
CopQuest, Inc. • 365 Camino Carillo • Camarillo, CA 93012 • USA
Tel: (800) 728-0974 • Fax: (805) 388-0771
© 2014 CopQuest, Inc. | Updated 07-30-14 at 17:30 Pacific Time